About Us
CXO DASHBOARDS provides independent consulting and has just one mission: help SMB organizations to strengthen their internal processes and management systems by providing them with closed loop feedback systems and dashboards. We help them with the right processes, tools and techniques for improving business performance. We believe, bottlenecks in organization processes affect business performance and for improving performance, processes need to be fine-tuned, renovated or innovated.
Our focus is to provide streamlined, stable, agile processes with feedback alerts and dashboards. Our vision is dashboards for every process and for each team.
Business Background
In 90's, several mid-size or large IT organizations in India focused on strengthening their process and IT infrastructure. They went for quality certifications such as ISO and CMMI, and strengthened their delivery capability and internal processes. This gave them resiliency and were able to withstand turbulent times. They have grown to become large organizations. However some small and medium businesses lagged behind in strengthening their processes; most of them perished. Now there is increasing awareness on the need for stable and agile processes.
CXO Dashboards was started in 2009 and offers independent consulting in process renovation, process automation and quality management. Initially, our focus was on helping small and medium organizations to streamline their business processes and enable them with IT. Later the focus was on developing business dashboards and offered Balanced Scorecard solutions. However, it was observed that, dashboards solutions could help organizations only if they have matured processes and IT applications, which many organizations were not having.
Many small and mid-size businesses are not ready for large scale transformation initiatives that disrupt their current organization structure or that require huge investments. So, CXO Dashboards is positioned to provide process renovation that leverages the current capabilities and investments. CXO Dashboards offers flexible, yet holistic solutions in managing business operations and quality. We also provide coaching in areas such as Risk Management, Metrics, and CAPA (Corrective and Preventive Action) which even some high maturity organizations are struggling with.
For large organizations, we provide Enterprise Integration services – getting the various fragmented processes aligned around the core enterprise architecture.
The service offerings of CXO Dashboards are affordable for SMBs and we believe any organization must be able to make a quantum leap in business performance by availing our services.
Our Profile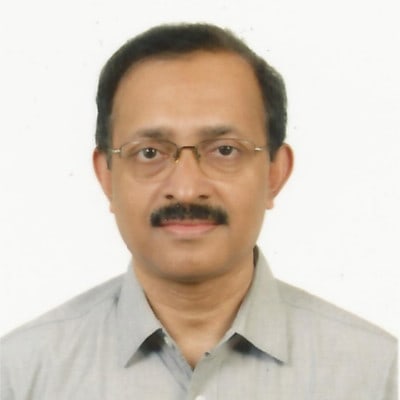 I am MG Thomas. I have been designing, building and implementing business systems for the last 2 decades. I helped several organizations to improve their quality management systems and business systems through process reengineering, process automation and by building dashboards. I am passionate about the tools and techniques for business as well as personal transformation.
I have 30+ years of experience in the IT industry and about 20 years in leading quality and change initiatives.  Held senior management positions in Operations, Quality, HR, IT and Knowledge Management in organizations such as Veryx, Aricent/Flextronics and TCS. Led initiatives such as ISO, CMMI, TL9000, ISO27001, Knowledge Management, People CMM, and Balanced Scorecard. Worked as a consultant with several CXOs and Business Owners for improving their IT, quality and management systems. These initiatives gave me opportunities to coach several managers. I have a strong background in software development – started my career with TCS and there I played leading roles in software development, program management, account management, business development, and quality initiatives. I did my M.Tech from IIT Madras.
I have worked with startups, small and medium businesses, large Indian IT organizations and MNCs and can provide right-fit process solutions for organizations of different types and sizes.